The perfect shave is an art, a ritual that every man should master. It is not just about grooming; it is about self-care, confidence, and a touch of old-world elegance. Achieving razor precision in your daily shave requires a combination of the right tools, techniques, and a dash of patience. The first step is selecting the right razor for you. There are various options to choose from, including safety razors, straight razors, and electric razors. Each has its own pros and cons, but the key is finding the one that suits your skin type and preferences. Next, invest in high-quality shaving products, such as a good shaving cream or soap and a quality shaving brush. These products create a rich lather that softens your beard and prepares your skin for the blade. Once you have your tools in place, it is time to prepare your skin. Start by washing your face with warm water to open up your pores and soften the hair follicles. If you have the time, a pre-shave oil can provide an extra layer of protection and lubrication.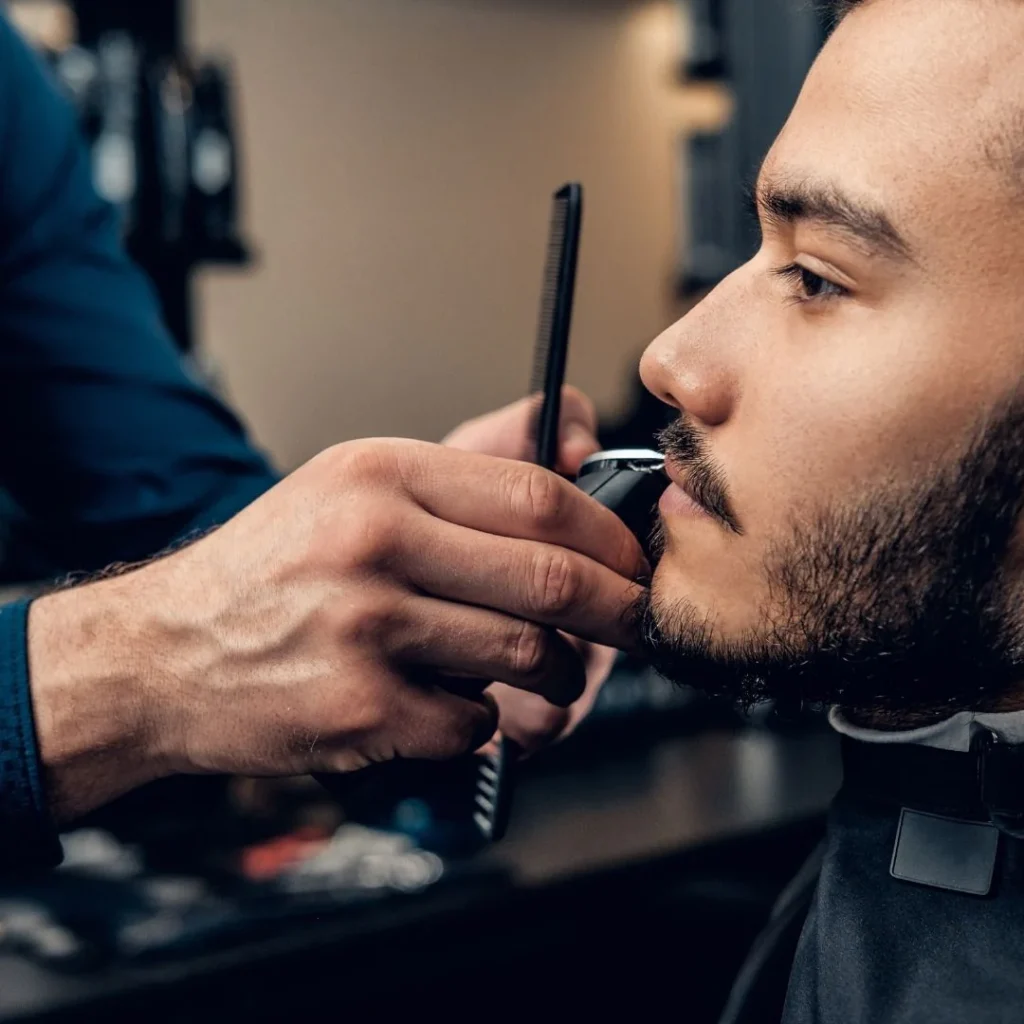 Do not rush; take your time and make short, controlled strokes in the direction of hair growth. For a closer shave, you can re-lather and make a second pass across the grain. Precision is key, and the key to precision is attention to detail. Shave with the grain for the first pass, against the grain for the second, and across the grain for the final touch. Always keep your skin taut to ensure a smooth surface for the razor to glide over. Be sure to rinse your blade frequently to prevent clogging and maintain its efficiency. If you are using a disposable razor, remember to replace the blade as soon as it starts feeling dull. The post-shave ritual is just as important as the actual shaving process in Men's grooming. Rinse your face with cold water to close the pores and reduce irritation. Pat your skin dry with a clean towel and apply an alcohol-free, soothing aftershave balm or lotion. This will help moisturize your skin and reduce any potential redness or irritation.
In the quest for the perfect shave, it is crucial to maintain your tools. Clean your razor after every use, and regularly change the blades or keep your electric razor well-maintained. A dull blade can lead to nicks, ingrown hairs, and a less-than-perfect shave. Mastering the art of the perfect shave takes time and practice. Each man's face is unique, and what works for one may not work for another. Experiment with different techniques, products, and tools to find the perfect shave routine for you. And remember, patience is key. The perfect shave is not just about the end result; it is about the journey, the self-care, and the daily ritual that sets the tone for your day. So, savor every stroke, and enjoy the feeling of a well-executed, precise shave that leaves you looking and feeling your best.